Welcome To The Truck Source!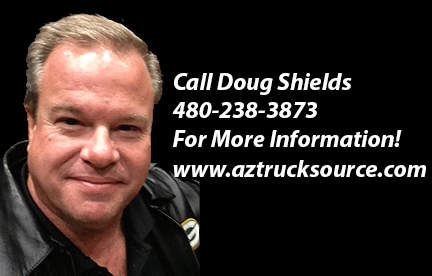 My name is Doug Shields and I have been actively involved in buying and selling trucks and trailers
for the past twelve years.


Whether you need a van, flatbed, sleeper tractor, daycab, or trailers I want to be your "go to"
resource in the Southwest.
I'm not limited by geography and I actively sell and buy all over the country.
I also perform appraisals and am a recognized expert in truck finance.
If I can be of help to you please give me a call or email me. I look forward to being of service.
Sincerely,
Doug Shields
480-238-3873
doug.shields@aztrucksource.com
Follow @wholesaletrucks
New Arrivals